Krÿstähl is the destination to learn the maths, science and art of 'sustainability,' to create the music of ecological balance, for future generations to thrive without constraints.
VISION
Enable environmental security for next generations.
MISSION
Be a Global Environment - Social - Governance (ESG) enabler, for sustainable development of the nations.
Our DNA
- Excellence
- Performance
- Transparency
- Reliability - Integrity
Our innovativeness to solve critical sustainability challenges, enabled our presence on NASDAQ wall, New York, USA
Krÿstähl (a JV of  Sanshodhan and GICE&SDGs) is your destination to learn the maths, science, art & economics of sustainability, to create the music of ecological balance- for future generations to thrive without constraints. 
Krÿstähl is globally recognised organisation, awarded by the World Economic Forum, Davos; won a Global SDG Award from Responsible Finance & Investment (RFI), United Kingdom and DDCAP, Abu Dhabi and Swacch Bharat Grand Challenge award from DIPP, Government of India. Krÿstähl's innovativeness has attracted the attention of  world's leading organisations, like NASDAQ Entrepreneurial Center, Silicon Valley; Climate-KIC & Circular Conversations, Europe; GGKP; IISD; RECP-Net UNIDO, Europe and many others. Krÿstähl's wing (Sanshodhan) is the only Indian company associated with apex working groups of the Basel-Rotterdam-Stockholm (BRS) Convention.
We serve to bring transformational and holistic changes
The Krÿstähl Academy is established to bring the best-in-class training programs, keeping in mind the industry trends and Government regulations and the learning & development charter of various organisations.
Krÿstähl offers a special form of training  i.e. Consulting-based training programs to assist companies in addressing key sustainability issues without dependence on consultants, saving recurring expenditure.
Krÿstähl  is globally recognized Environment-Social-Governance (ESG) service organisation, and known for enabling cost-effective high impact positive sequel for sustainable growth.
Krÿstähl advises the companies to prepare for international certifications, like – ISO14001, ISO 14005:2019 (EMS), ISO14064 (GHG Accounting), ISO14040:2006 (LCA & LCI) & ISO14044 (LCA), SA8000 (Social Audit), and more.
Krÿstähl advise businesses & organisations to achieve 'Re-Circulate™®', the Circular Economy Label. Krÿstähl also empowers the aristocratic organisations to implement 'GreenX™®, The Eco-Leadership Standard, enabling them to achieve the 'Eco-Leadership Certificate'.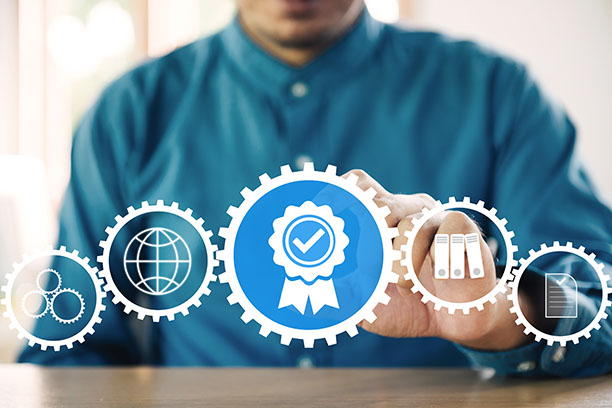 Acknowledged for our impact and innovation
E-Waste Artifacts Design Competition 2020
Digital Women Awards
Support Disruption for Good Challenge
World Economic Forum
Swacch Bharat Grand Challenge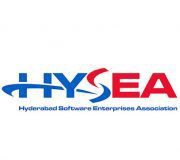 HYSEA Social Impact Startup 2019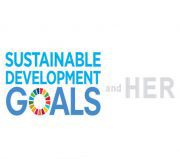 SDG & Her World Bank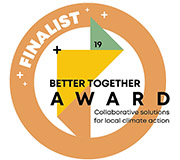 Better Together Award
Nasdaq Enterpreneurial Center
Thou say, "We are trust keepers". We say, we are sustainably yours.
The concept of E-Waste Exchange was pioneered in India by Dr. Shalini Sharma, an environmentalist and development professional. She has applied a futuristic approach in the environment and sustainability domain to digitally assess pollution prevention and navigation of sustainable development.
I haven't come across any other training program in India like the Training of Trainers on Circular Economy, and I would like to congratulate GICE&SDGs for taking this initiative.
Krystahl and we have invested numerous hours brainstorming strategies to prevent child labor in the waste management sector and to enhance battery recycling for rare metal recovery. Our aim is to enhance our positive social impact.
The digital infrastructure for recyclable resource management and circular economy, as shared by Dr. Shalini Sharma, has great potential. Advanced technology is transforming lives, and technological interventions are both scalable and cost-effective. The use of digital technology in the environment and sustainability domain will bring transparency, and industries can leverage it for informed and effective decision-making.
Krystahl has provided great strategies and a viable roadmap for electronic and electrical waste management, as well as for strengthening the recycling ecosystem in fast-developing economies and economies in transition. The advisory project on "Mercury Monitoring System for Electrical & Electronic Waste for Implementation in Bangladesh" was efficiently completed in accordance with UNIDO's specifications.
Krystahl has partnered with the State Government of Telangana, bringing in "immense value" with its timely and topical effort to organize the waste management business of E-Waste Exchange and its tremendous social benefits.
Krystahl is a ray of hope that brightens the e-waste management sector. Its outstanding idea is very helpful for citizens who care about environmental protection for future generations.
I would like to congratulate GICE&SDGs on their joint collaboration to implement circular economy principles. Their initiative will undoubtedly contribute to a more sustainable future.
When we talk about nature and sustainability, circularity is essential. Without it, these concepts are meaningless. That's why GICE&SDGs have taken a great initiative to implement circular economy principles, which will undoubtedly contribute to a more sustainable future.
I see tremendous value in the Training of Trainers on Circular Economy initiated by GICE&SDGs. They are ahead of us in terms of the practical implementation of circular economy principles. While we do a lot of talking, it's important to focus on the "how" of circularity.
It has been an amazing three days of training and I am really grateful to GICE&SDGs, the trainers and presenters for sharing their knowledge and insights and I'm looking forward to what the future holds for us.
Our collaborations with like minded partners
MOUs & Strategic Association