A consortium of film, TV and streaming companies (in 2021) released its inaugural carbon-footprint report and stated that the "Large films had a carbon footprint of 1,081 metric tons, and medium films had a carbon footprint of 769 metric tons" and for TV series, had "77 metric tons of CO2 emissions/episode for one-hour scripted dramas, and unscripted shows had a carbon footprint of 13 metric tons/episode." This report highlights the current state of emissions and intense resource consumption by the film industry. According to a study from UCLA in 2006, the U.S. film and television industry created 15 million tons of carbon dioxide (CO2 eq. Gases) annually. Today, an average film with a budget ~$70m, generates 2,840 tonnes of CO2, which is equivalent to traveling to the moon and back six times!!
According to the World Bank, the fashion industry is responsible for 10% of annual global carbon emissions, which is more than all international flights and maritime shipping combined. Textiles is the fourth high-pressure category using primary resources and water, after food, housing, and transport. In total, the fashion industry emit the same quantity of greenhouse gases (GHGs) per year as the economies of France, Germany, and the United Kingdom combined.
As consumers become smarter and the demand for greener products increases, the media, entertainment and fashion industry, and eco-friendly cosmetics industry will have to step up and get ahead of these challenges. Film, OTT & Media and Fashion brands around the world are working hard to ensure their global corporate standards for health, safety, labour rights, fashion waste disposal, pollution abatement, are adhered to and maintained.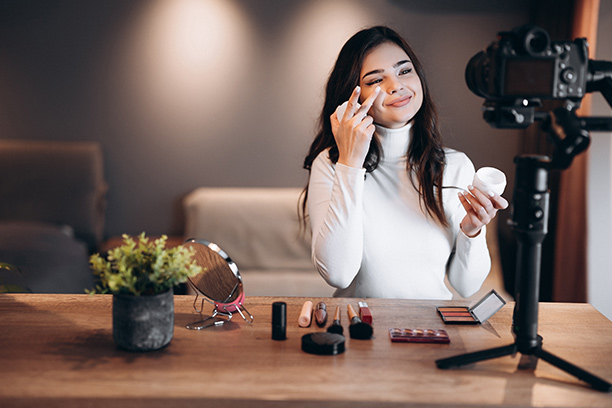 Climate change, pollution abatement, efforts to contribute and converge with UN Global Goals-SDGs are becoming increasingly important for all industries, including film, media, cosmetics and fashion industry. However, progress has been slow, and today, India lacks environmental policy and guidelines for climate conscious development of the film and fashion industry. Krÿstähl's GreenX™®, The Eco-Leadership Standard is now available for this sector, paving the way, to present the Eco-Leadership of film, media & fashion industry, worldwide.